Cases of climate-adapted building - local planning
Local municipalities have important roles to play in supporting sustainable building. The building sector is locked because of lack of sufficient demand and innovativeness. The local governments have different instruments and have possibilities of formulating policies and setting demands for building and retrofitting. As building owners and area planners they can set up demands for building processes; they can integrate buildings in their energy planning; they can formulate climate and energy policies and initiate activities of many kinds. And local activities and organisations can be suppported by the local government, creating networks and bottom-up activities among citizens and local actors.
Below you will find examples of how local governments in Denmark have created and supported steps towards sustainable and climate adapted buildings .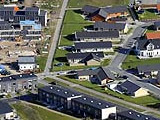 Egedal Municipality
Integration of Agenda 21- and plan strategies, energy- and environmental demands in local planning, use of local possibilities, low-energy demands to new buildings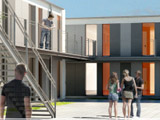 Herning Municipality
Climate plan and climate strategy with goals for 25% CO2-reduction in 2015, climate network with local participants, climate village, college built as a passivhouse, hydrogen energy.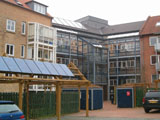 Kolding Municipality
Energy Actionplan, establishment of local Energy Commission Energihandlingsplan, systematic management of the municipality-owned buildings, demands of low-energy in new building projects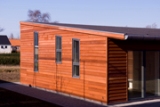 Koege Municipality
"The Green House", dialogue, capacity building, demands of Swan label and low-energy building in Herfoelge area.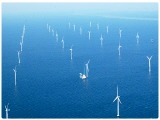 Lolland Municipality
Integrated strategies for energy, environment and business development, attraction of innovative compagnies, long-range development strategies.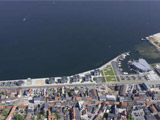 Middelfart Municipality
"Model of Middelfart" – energy renovation of municipal buildings performed by Energy Service Company (ESCO) – local partnerships on energy services and capacity building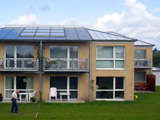 Naestved Municipality
Climate plan and -strategy, Agenda-21 networks with local actors, guide to sustainable building, passive house, local area with discount on climate friendly buildings.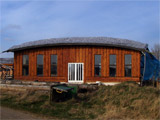 Odsherred Municipality
Detailed local plan supports sustainable building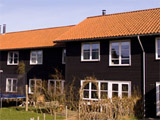 Roskilde Municipality
Sustainability requirements for building areas, low-energy demands to municipality-owned buildings, many building sites with energy- and environmental demands
Other municipal initiatives
Guidelines for sustainable building, demands to building projects, innovative refurbishing projects